CSR
CSR Activity
Support to Kasturba Gandhi Balika Vidyalaya
Support to other Government Schools
Smart Classes
Uniform Distribution
Medical Camps on Menstrual Hygiene
Total No. of beneficiaries by these schemes: 1510
Free Tailoring skill learning centre for Ladies.
Location: Local Market –Halol Town
No. of participants : 100
Passed Out – 45
Under training -55
---
Sustainable income Generation Rs .3000 / Monthly ( approximate average ) No. of Sewing Machines 13 (Additional 6 Juki industrial Machines indented )
---
Tailoring Training : Girls and woman.
Location : Rishra & Serampore ,very close to factory premises
No of Batches : 02
Each Batch consists : 20
Total Trainees : 40
Duration of Course : 06 Month
Skill development program
Practical training of Lath e Machine OP
No. of skill development Courses :13
Course Duration: 3 to 6 months
Full time – 9.00 am to 5.00 pm
Lunch and Uniform provided
No. of trainees : 86
---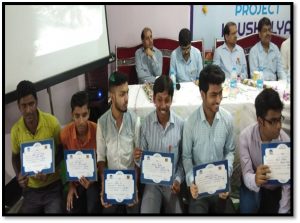 Account & Tally , Retails, Logistic & Ware Housing
No. of skill development Courses : 03
No. of trainees : 300 for last 3years
---
VIVEC – Vivekanand Institute of Vocational and Entrepreneurial Concept Nationally Recognised Course – "Transforming Lives Through Skill Development"
Approach: Model for Implementation of Skills training leading to Skill enhancement and Placements, in partnership mode through VIVEC
Location : Village and Post Paldi (15KM from ABI Halol)
Duration of course : 3 Months, 4 Months, 5 Months, 6 Months (As per trade)
Timing : 09.00 AM to 05.00 PM
Facilities :Very good Campus, Lunch, Study Material with Bag and Uniform provided by VIVEC. Hostel facility for ST student free .
List of Trades:
Welding
Lathe Operator
Chemical Plant MT OP
Fitter Industrial Sewing Mc OP
Electrical House wiring
Electrician
CNC Lath OP
Bedside Asstt. (Nursing)
Retails sales OP
BPO
---
ICA Edu Skills Pvt. Ltd. in partnership with National Skill Development Corporation (NSDC) .
Approach :Imparting Skills training in Account & Tally, Retails and Logistic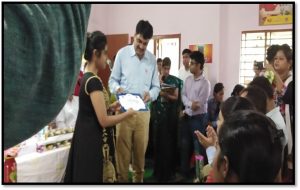 & Ware Housing. Tally & account and Retails are Girls & woman oriented course where by they placed easily placed in job. Logistic & ware housings is specially for Male in ware house etc.
Location: Rishra is slum and municipal area. Drop out students studied HS and more are developed for employment.
Duration of course : 3 Months,
Timing : 10 AM to 06.00 PM
Fogging in Villages
Health Care –
No of villages covered- 06 Villages
Type of initiatives – Preventive Health care Fogging to eradicate Dengue , Malaria. Supporting – Gram panchayat
---
Toilet Construction in Village
No of villages covered: 06 Villages
Type of initiatives: Sanitaton Toilet
Construction in Villages
(Swachh Bharat Abhiyan)
Schemes utilized: (Govt. funding under
Swachh Bharat Abhiyan)
---
Sujlam Suphlam Project
Construction of Individual Household Toilets
Eradication of Malaria
Water and Sanitation Management Organisation Project (WASMO)
Total No. of beneficiaries by these schemes: 27000
Development : We approached District sub inspector of schools and who shared list of schools and their strength . According to the number of students, we supported 13 Govt Schools by providing 100 Desk & Benches.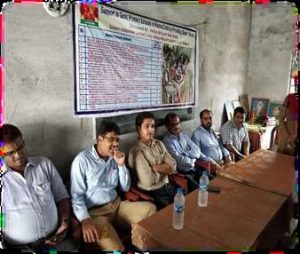 A distribution program organised in sri krishna vidyalay in Presence of Inspector of schools Mr Sudipta Paul and Sr Management of Unit.
No of Schools : 13
No of Desk & benches : 100
Location : Rishra Circle
Project Partner : Sarva Seva Samity Sanstha
Project on Agriculture & Allied Services : Promoting livelihood with intervention of agriculture and allied services.
Project Duration : 36 Months (1st Dec,2018 to 30th Nov,2021 )
No of Paddy Farmers : 600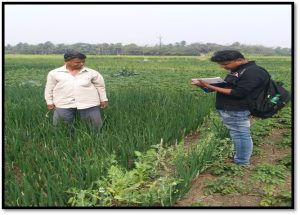 No Of Potato Farmers : 300
No of Banana Farmers : 300
No of fish Farmers : 300
EPC : Small Farmer Group s of 15-20 will be formed at village level.
---
Health Check Up
Organised two days camp ie on 4th & 5th Sept,2018 to cover 23 wards of Rishra Municipality.
No of Beneficiaries : 935
Hospital : Apollo